New Patients
Our warm and welcoming team looks forward to meeting you! Specific times are set aside for new patients so that you can have the time you need to have your concerns promptly addressed. Our patients enjoy the relaxing, comfortable atmosphere of our practice. You know that you'll meet like-minded individuals when you walk in the door who are focused on improving their well-being, naturally!
Your First Visit
You can plan on your initial appointment taking about 45 minutes. When you arrive, we'll greet you by name and fill out some brief paperwork or you can complete the paperwork online prior to your visit.
Then, you'll sit with your chiropractor to discuss your health concerns. We'll then start a full examination that looks at your body's structure and nervous system. Thermal and surface electromyography (EMG) scans may be performed to determine the root cause of your issue, as well as foot scans, when appropriate. X-rays can be taken on-site if necessary.
You'll receive a full report of the results from your first visit. We'll share what we've learned and our plan for your personalized chiropractic care.
Your detailed Report of Findings includes answers to the following:
What's causing my symptoms?
Can chiropractic help me?
How long will it take?
How much will it cost?
Once I Start, Do I Have to Go Forever?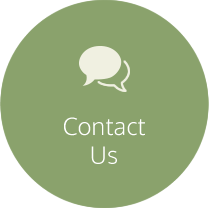 Your care is always up to you. We see new patients for an initial, intensive phase of care. We'll do a re-evaluation after to understand how you've progressed. If you don't wish to continue, we honor your decision, and you can return on an as-needed basis. We hope that you benefit from regular visits under wellness care, but the choice is yours.
Insurance Information
We've found that most of our patients have an insurance co-pay larger than our office visit fee. We strive to keep our fees affordable for individuals and families without chiropractic coverage.
If we are in network with your carrier, we will submit your claims for direct payment. If we are out of network with your insurance, payment is due at the time of service. You will be supplied with a detailed receipt to submit for reimbursement.
Contact us today to discuss what we can do for you! Late office hours are available to work around your schedule.
Oak Orchard Chiropractic | (585) 589-9344